LG V60
V60 LG ThinQ 5G Review
LG V60 is mainly for people who are enthusiastic to buy New Technology phone.
V60 is for 5G , As 5G is still not available in india people can wait till official announcement.
Good Performance and Less Storage.
Camera varieties are of 64MP,16MP
Disadvantages are charging is slow.
for 4g version click below for buying.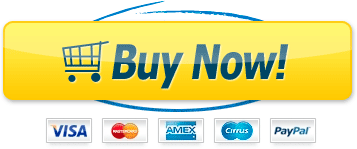 HIGHLIGHTS
Content Credits to LG
1. Simultaneous multitasking subject to streaming app compatibility.
2. Compatible with games that support Bluetooth® controllers.
3. 5G coverage available in limited markets. Product features and performance may vary and are subject to network availability and connectivity.
4. Compared to previous G8X ThinQ™ model.
5. Actual battery time may vary depending on network connectivity and application use.
6. No deductibles, no premiums, no shipping charges. Terms and conditions apply. Registration required.
LG Dual Screen™. Use one screen or maximize your multi-tasking with two. Watch a movie while texting a friend. Shop and compare.
Play your favorite game while finding a new strategy. No more switching back and forth between apps.
Plus, you'll do it all on stunning 6.8″ edge-to-edge screen OLED FHD Displays that transform your device into an entertainment and gaming powerhouse.
The V60 ThinQ™ has everything you need to take advantage of the lightning-fast speeds
Robust connectivity and instant uploads and downloads that will soon become the standard with 5G.
DESIGN
Qualcomm® Snapdragon™ 865 5G Processor.
This device is designed for performance, lightning-fast speeds,
5G capabilities, delivering the speed, quality, and efficiency you need to power through your day.
Immersive audio. Now you can get lost in all your favorite content,
from movies to games to music, thanks to 32 Bit Hi-Fi Quad DAC.
LG 3D Sound Engine,
ASMR Recording capabilities and more.
Now you have high-quality, surround sound and audio with fine precision and detail that brings it all to life.